ISail Whitsundays follows the objective to give all their passengers the experience of pristine nature and abundant marine life. The Whitsunday Islands of the Great Barrier Reef have been put under government protection a long time ago and really still live as one of the untouched natural habitats of the world.
We practise minimal environmental impact and follow ethical business standards. ISail Whitsundays further contributes to the preservation of the region in its current state and encourages all its stakeholder to do likewise. We believe education and personal experience is the key to preservation and environmental living.
ISail Practises Responsible Marketing:
We encourage you to re-use or recycle all paper promotional material or hand it to a future customer
We are an Eco Certified Business, please check out Eco Tourism Australia
ISailI prefers a homepage to a multipage paper brochure (our's are only 1 page brochures)
All our promotional pictures are taken on tours (are real)
We are listed on Tripadvisor (companies can choose not to be listed) and encourage you to write genuine reviews
ISail Whitsundays Takes Action for the Environment and Against Climate Change
Rising sea temperatures could potentially threaten our marine friends
Talk to our staff about Climate Change, we are passionate about the topic
Our tours have minimal climate impact, the overall fuel usage is 3 litre per person per day
As we are limited to water tanks, we use extremely little water during a trip (ca. 25 l per person per day)
This includes the power consumption during the trip, sail boats are very power efficient and ISail uses low energy appliances and LED light globes, no generators nor air-conditioning units, no toasters, hairdryers or other high energy consumers
Guests will have the lowest carbon footprint during the ISail Whitsundays tour: 0.14 tCO2e per person/tour. You can choose to offset your ISail Whitsundays tour with a contribution to a Carbon Offset provider
We make regular contributions to the Whitsunday Turtle Rescue Centre in Airlie Beach https://ecobargecleanseas.org.au/turtle-rescue/
We have a cannon of environmental practises before, during and after tours. Please enquire for details.
ISail Whitsundays operates Ethically:
We pay fair wages according to award
We are in close communication with our staff and support them wherever possible
ISail offers their watersports equipment for use for staff during their free time
We nurture long term relationships and maintain consistent employment for many years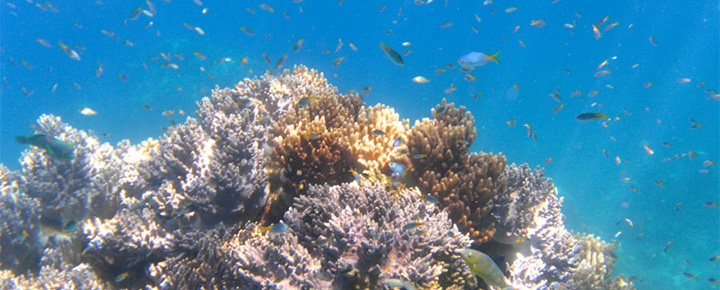 ISail Protects The Coral Reef:
Our tours behave consciously within the national park, during the day as well as when anchored up at night
We do not have bright (colored) lights, loud music or party behaviour
We give you a detailed briefing before entering the water to ensure you won't produce any damage to corals or other living creatures
Weak swimmers receive a lifejacket to keep them afloat at all times, so no standing or touching required
We do not conduct fish feeding; the coral reef fish find plenty of food by themselves, feeding by humans creates 'unfishy behavior' and has negative impacts on the biodiversity
Paddle instead of motor: we paddle the motorised dinghy over the reef (within certain distances and conditions to snorkellers) instead of having the engine running
We snorkel over coral reef and pick up rubbish that has ended up there
ISail Whitsundays watches you while snorkelling at all times; this is for your as well as for the underwater world's safety
ISail's Engagement Beyond:
We donate yearly to various conservation and research projects
We are part of the community and actively engaged in the Whitsunday Sailing Club
ISail offers their watersports equipment for use for staff during their free time
ISail is active member of the Whitsunday Charter Boat Association and Tourism Whitsundays and also works closely with the local National Parks
We pick up rubbish from the beaches we do our recreational watersports, like Conway Beach, Bowen Beach or Airlie Beach Lagoon Beach
ISail is a local business that employs locals, uses local services and buys local